The QA function has unique challenges in every enterprise, be it a small enterprise that is just at the beginning to set up a QA team or a multi-billion dollar giant with matured QA processes. The right QA strategy can help you improve the overall product quality, reduce release cycle times enabling faster time-to-market and controlling the rising QA costs. Marvelous Technologies Test Advisory Services provides you the specialist advice to achieve these objectives and help you move to the next maturity level in QA. We deliver custom solutions that address your current business needs and align with your future aspirations.

Using the TMMI Based Assessment, Marvelous Technologies will assess current test organization and map it to TMMI model. Marvelous Technologies will help client test organization for TMMI certification by Identifying gaps and areas of improvement. Based on that, the roadmap will be defined for prioritized items to be implemented.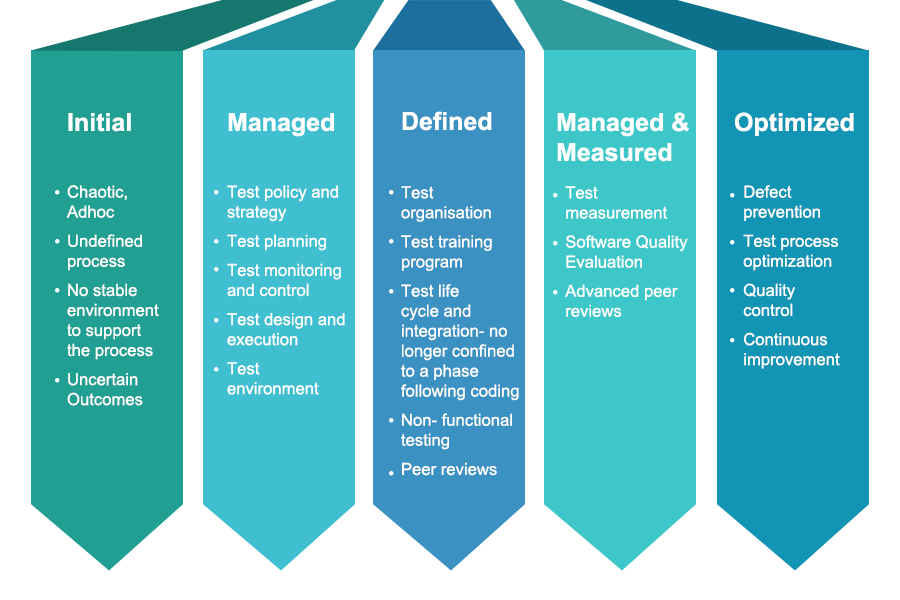 Process for TEST ADVISORY :
We define the goals for the Test Advisory exercise upfront and then perform a holistic assessment across various dimensions of your QA enterprise, i.e. Processes, People and Tools & Technology. We leverage our extensive QA experience, in-house QA accelerators, along with industry best practices and baselines to come up with best possible solutions. We assess testing processes, enterprises & tools against best practices, identify gaps in their ability to support business growth, identify improvement areas and come up with recommendations for the enterprise-wide testing processes. We help you develop a roadmap of initiatives that will help align QA strategy with the enterprise goals.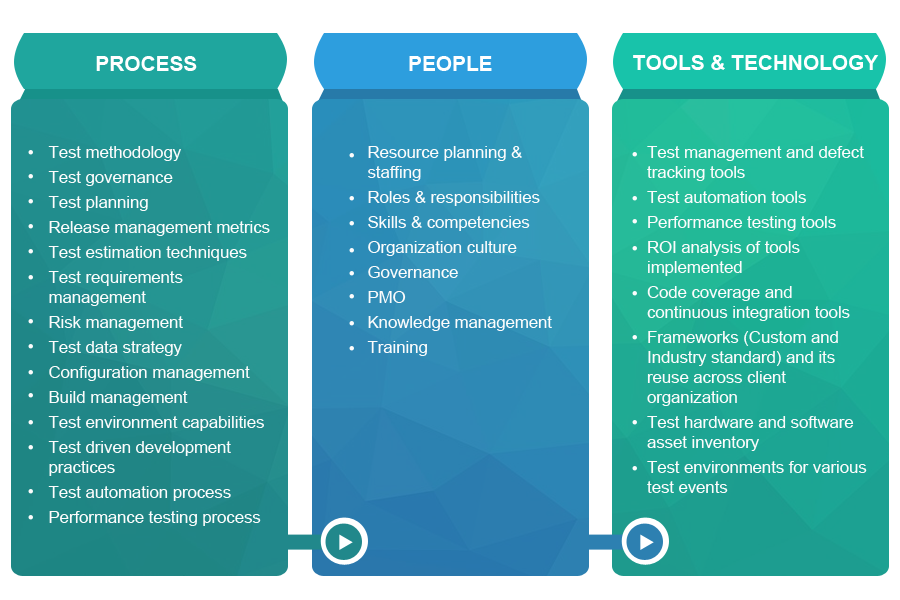 1. Industry thought leadership in QA aligning to latest frameworks like CMMi, ISO, and TMMi
2. In-house frameworks, accelerators, and tools that can be readily deployed to enhance your QA maturity
3. Skilled pool of resources with experience in designing custom QA strategy across a cross-section of domains
4. QA strategy aligned to SDLC and STLC processes, i.e. Waterfall, Agile, DevOps or Hybrid
5. End to end assessment including various types of testing, methodology, tools, processes, people, environments, etc.