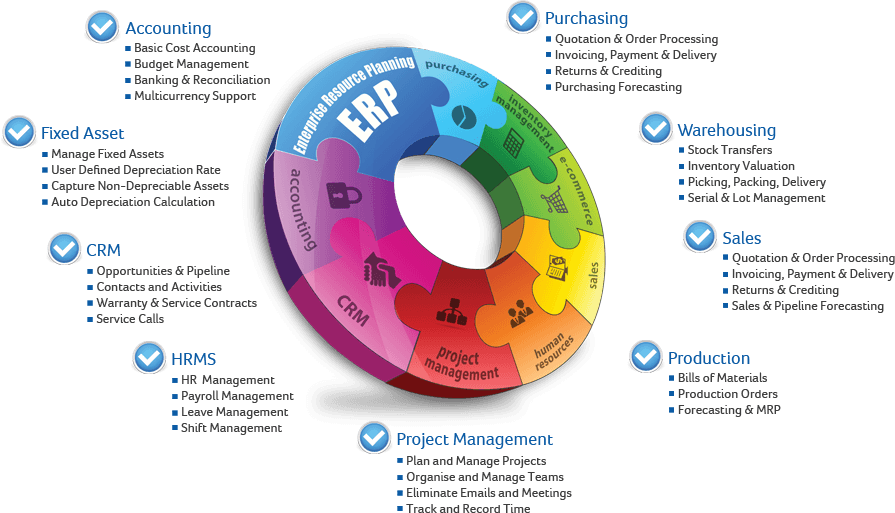 Marvelous Technologies ERP services provide insight, productivity, and collaboration across your entire business and help you make better decisions, increase efficiency and reduce costs. We provide end-to-end ERP consulting, implementation and support services for its global clients towards helping them realize considerable return on investment in a shorter timeframe. We offer customized ERP services which radically change the way our customers do business. Our ERP services help companies acquire the competitive advantage of a truly synchronized organization.

Our ERP services:
• Are driven by our deep expertise, and cross industry experience and global delivery model
• Leverage our CMMi processes and robust project execution methodologies to integrate your people, processes, systems, information and capabilities
• Leverage the service oriented architecture in our ERP services to manage business critical operations and promote innovation and cost effectiveness
• Provide you 360-degree view of your enterprise and enable you to optimize your processes
• Help transform your organization with well defined, simplified and power-packed offerings which take your business to the next level.